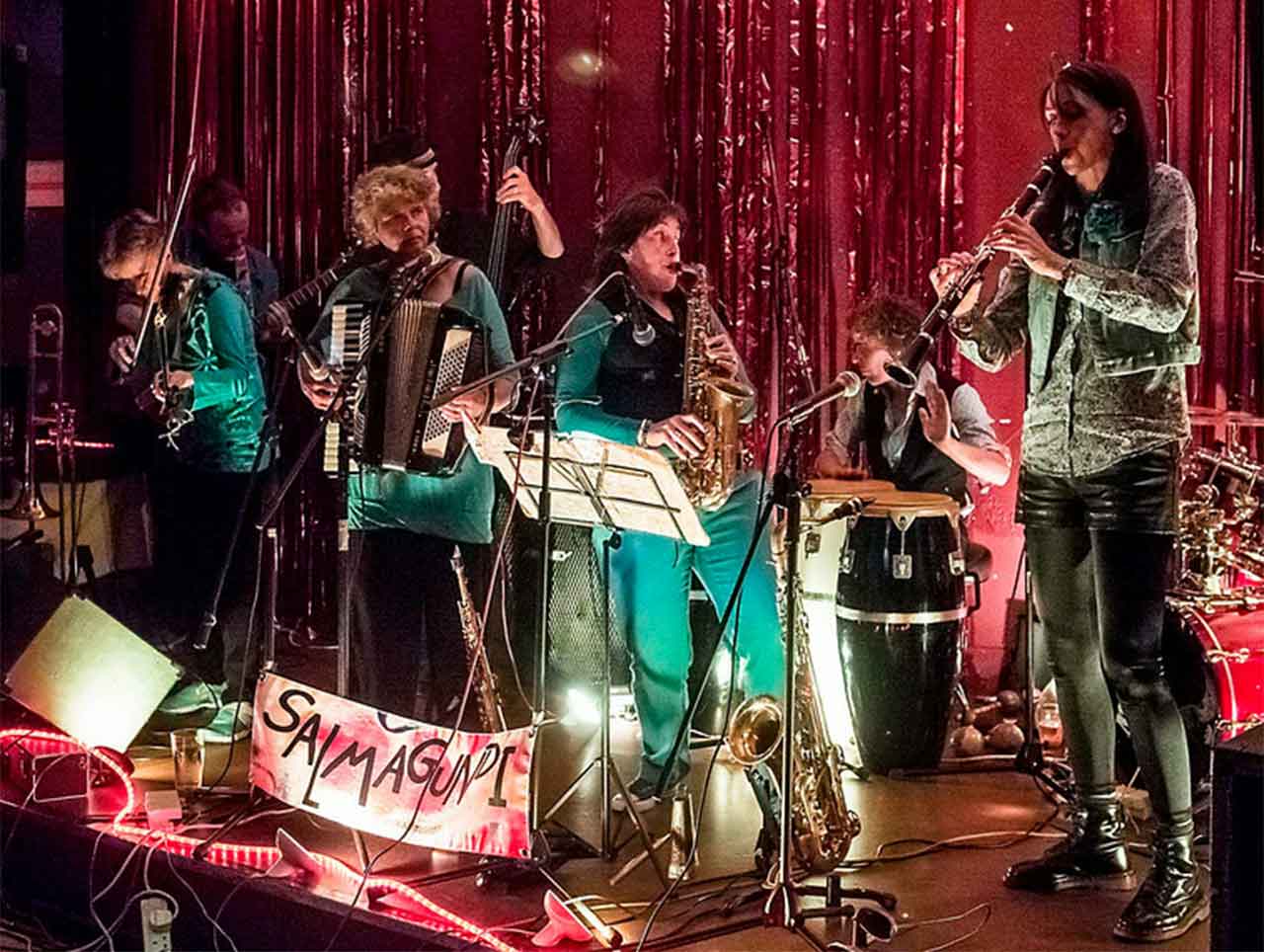 SALMAGUNDI : A WORLD OF INFLUENCES

With a dynamic all-female front line – powerful vocals, saxes, violin, trombone, clarinet, accordion, and a deeply groovy backline, it makes for a big sound: multi-layered and very dancey.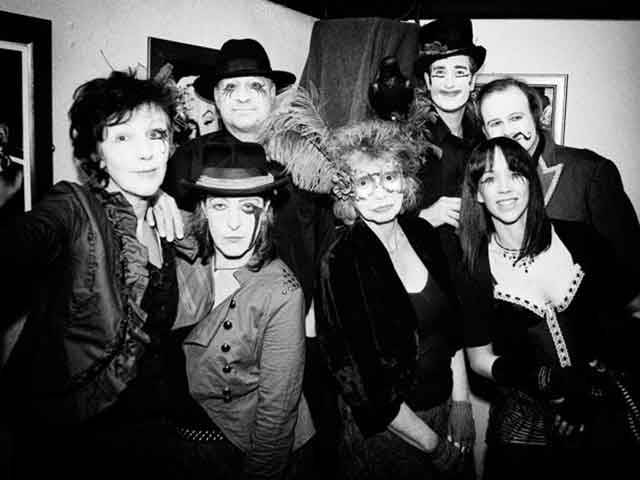 Meet the Band
Salmagundi are seven very talented musicians who perform music full of interest and energy – music that's very much their own,  reveling in a world of influences: from czardas to ska,samba to tango,and anywhere in-between. Please follow this link to learn more about us.
Up Coming Gigs
Salmagundi are happy to announce their next gig at:
Edins Kitchen, Carlton St, Hockley Hustle, Nottingham Sunday 8th October
Music take-over in city centre Nottingham, raising money for charities.
The Hand & Heart, Derby Road, Nottingham  Thursday 12th October
A favourite haunt! We will be playing 3 sets from 8.30 onwards. The beer is good and varied and the venue welcoming and cavey!